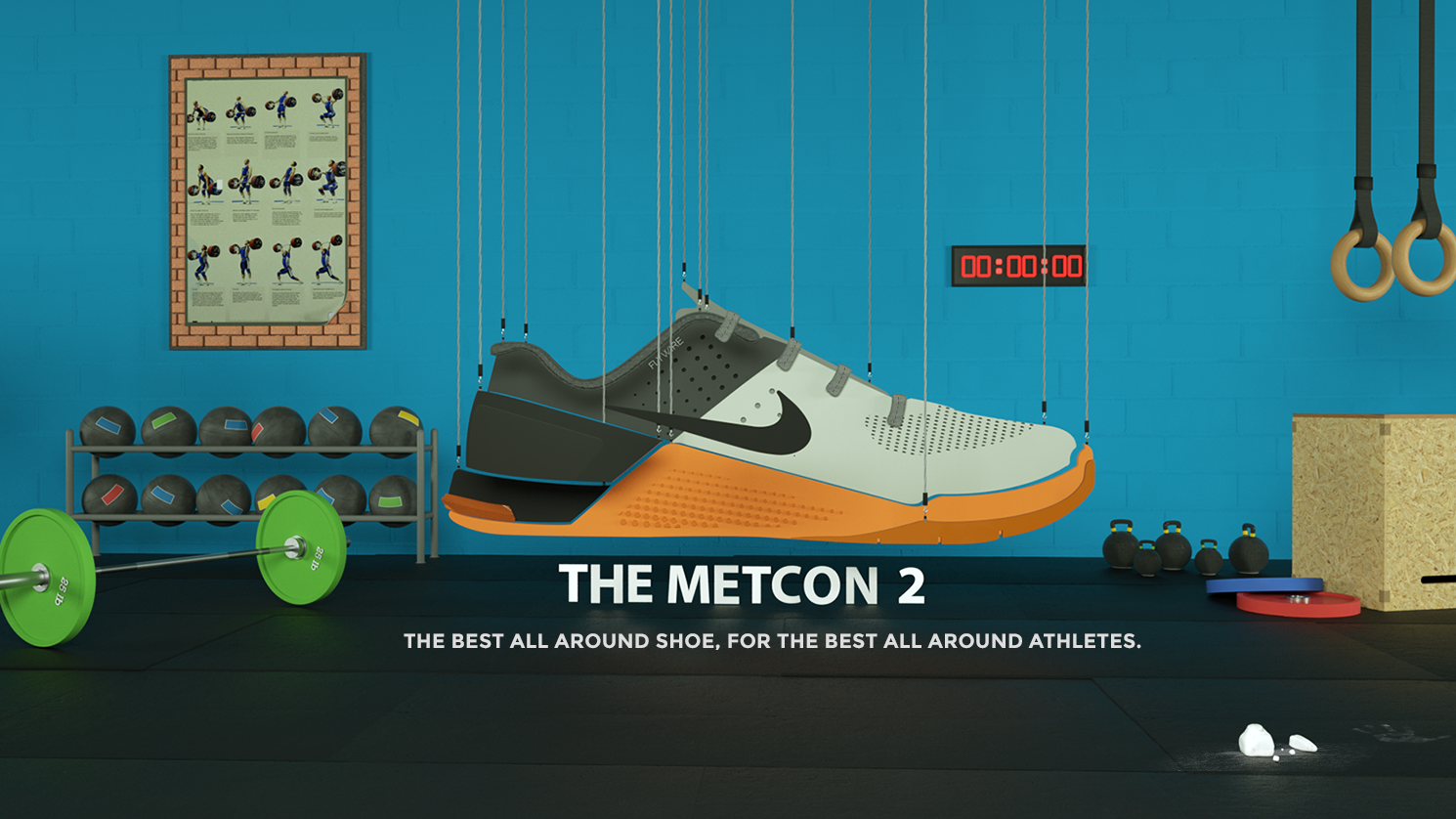 Aimed at the cross-training and CrossFit community, NIKE's Metcon shoe has been hugely successful. I created this 3D Illustration of the NIKE Metcon 2, and then turned it into an animation.
All elements were created by me, including: Modeling, Lighting, Texturing, and Design
Below you'll see one of the other finished images, and several process images showing the progression from beginning concept, to initial textures, to final piece.