This week's weekly design wasn't a just-for-fun project, it was actually a client looking to have me revamp their logo. The client is a sailing company, and they wanted a logo that reflected the regal look that is associated with sailing. As you'll see in the image below their original logo left a lot to be desired. So with a few hours of work I was able to totally change the look of their logo.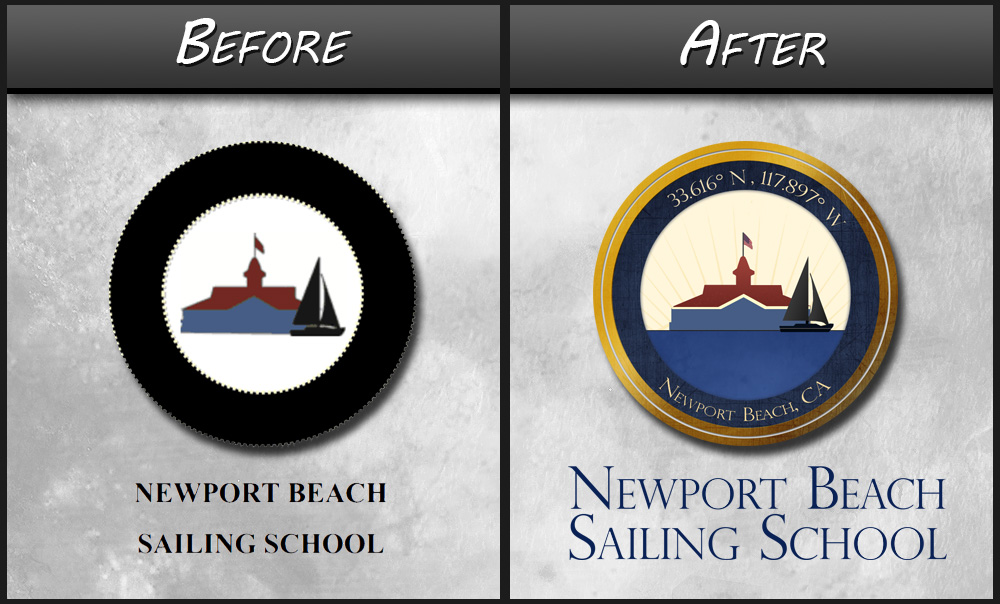 They wanted to keep the original boat house and sailboat as part of the logo, and I was able to use that and build a really nice looking logo that has some good depth and texture to it. The client loved their new logo and I'm happy to say they are already slapping it on all their banding material.
This was all done in Photoshop, Enjoy!